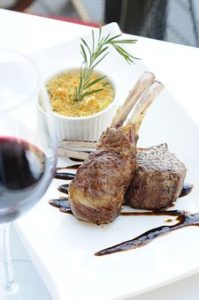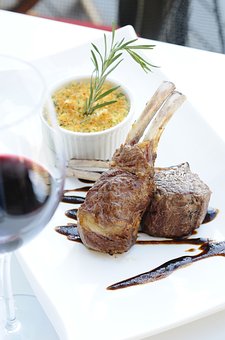 Finch & Fork
When people think of Santa Barbara, they usually think of sun, surf and sand. All of these things are definitely important parts of Santa Barbara, but the food scene is also an integral part of our amazing city. Ian Filippini Santa Barbara loves to visit all kinds of restaurants, fancy and casual. When he feels like a more sophisticated bite, Ian Filippini Santa Barbara goes to Finch & Fork.
Finch & Fork is located inside of the Canary Hotel at the corner of Carillo and Chapala Streets right in the heart of downtown Santa Barbara. Though the vibe is fun, it is not a place you would wear you swim trunks and flip flops to. Finch & Fork provides exquisite appetizers, entrees and desserts with foods sourced almost exclusively from local farmers and fisherman. Executive chef James Siao makes sure that his kitchen cooks only with the finest ingredients available to them.
Some of Ian Filippini Santa Barbara's favorite dishes on the menu are the seared scallops, fried chicken and rack of lamb. At Finch & Fork everyone can order their own meal, or you can share plates of things such as flat breads, deviled eggs, or oysters.
Don't just take Ian Filippini Santa Barbara's word for it, make a visit to Finch & Fork and see for yourself. You can visit their website at www.finchandforkrestaurant.com to glance over their menu before you visit. You can visit http://ian1031.com/ and http://ianfilippinisantabarbara.com/ to learn more about Ian Filippini Santa Barbara.